Thursday, January 10, 2019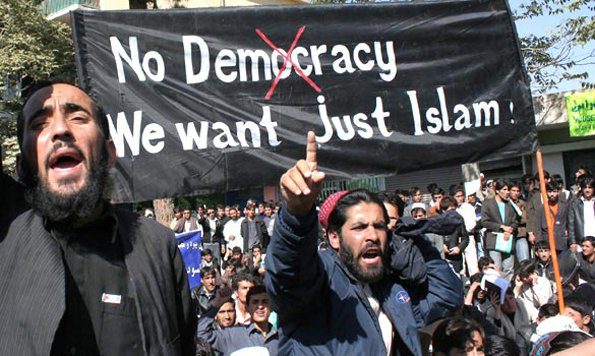 What do Poland, Hungary and the Czech Republic have in common? They have little, if any, terror problem, and all three countries are almost hijab-free zones. Little Islam, and therefore little terror.
What does Belgium, France and the UK have in common? Very much Islam, and thus continuous efforts to avert terrorist attacks. What is good for a society? Little Islam, should be the logical answer.
It is in the nature of the matter: Only Islamic societies, including here in Europe, produce extremism in the name of Islam. Well, many different forms of society can produce extremism. We saw when the IRA in its time ravaged and created fear and death. But the point should be clear: No society other than Islamic produces Islamic terror.
The problem is never Islam, the answer is always Islam
On the contrary, the attitude is this: If you have a problem, the answer is Islam. If it happened to you something good in life, the answer is Islam, mashallah (a blessing). If you have a problem with Islam, the answer is training in the right Islam.
Rather, let us follow reason, humanism, and humanity, and let religion / Islam be a private matter.
One can even imagine what reactions that would come from mosque-Norway and Muslim spokesmen if one said it right: Norway and our future are served by putting down the public part of their faith. Religion should only be a spiritual relationship between man and an assumed deity (and rituals as at burial).
Protected as a small child
– Muslims talked about political ideology, about theocracy. Of course, theocracy has something to do with religion, as one tries to impose this religion on a whole social order. But yet there is a political ideology in the fight against non-theocratic forces, be it personal believers or not.
The reaction of politicians was thus almost hysterical. Islam should be protected as a small child. This is how you continue on the same old road that has not led us anywhere else since 9/11 than to even more terror.