Why India's poorest children are falling further behind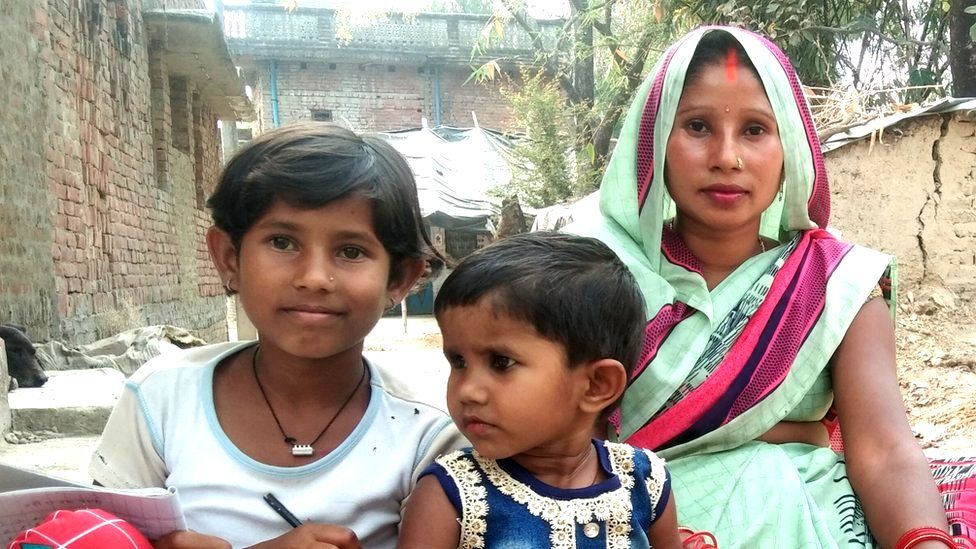 Ten-year old Laxmi may never return to school. When the first wave of Covid-19 hit India, in early 2020, her school closed its doors and now her parents can no longer afford to send her.
Laxmi was attending a nearby private school at a cost of £21 ($26) per year, which the family funded by borrowing from relatives.
They chose the school – which has since reopened – partly because they were worried she would not be safe travelling to the government-funded school in the next village.
Her parents also had concerns about the quality of teaching and the lack of toilet facilities at the public school.
"I have three daughters. Laxmi is the eldest. We had thought that life would be different for her, than us, after being educated.
"Even though my husband and I hardly make anything, I wanted my children not to have the same life as me," says her mother, Rekha Saroj.