A passenger with no flying experience landed a plane
A passenger with no flying experience landed a plane at a Florida airport after the pilot became incapacitated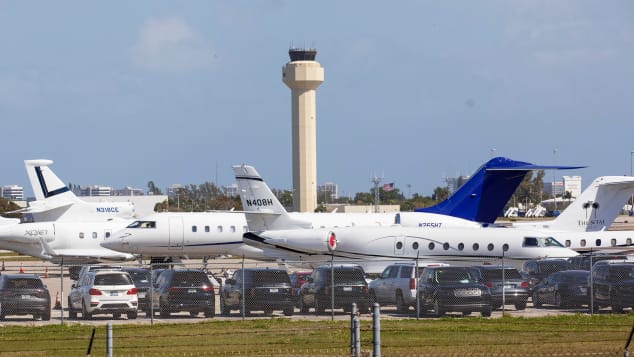 (CNN) — "I have no idea how to fly the airplane."
The pilot on his single-engine Cessna 208 had "gone incoherent," the passenger was telling air traffic controllers Tuesday afternoon, according to audio from LiveATC.com.
It was, he stressed, a "serious situation."
Air Traffic Controller Robert Morgan, a certified flight instructor, was on a break when the call came in from the plane, headed out from the Bahamas.
"I rush over there and I walk in and the room is really busy … and they're like, 'Hey, this pilot's incapacitated. The passengers are flying the plane. They have no flying experience," Morgan told CNN's "New Day" on Wednesday.
"I said, 'Oh boy.'"
Morgan learned the passenger on the line had never flown a plane — but had been around aviation and seen other pilots fly.
"He was really calm," Morgan said. "He said, 'I don't know how to fly. I don't know how to stop this thing if I do get on the runway.'"
Morgan had never flown this model Cessna. He pulled up a picture of the instrument panel's layout and starting guiding his new student step-by-step.