Moskva sinking: US gave intelligence that helped Ukraine sink Russian cruiser – reports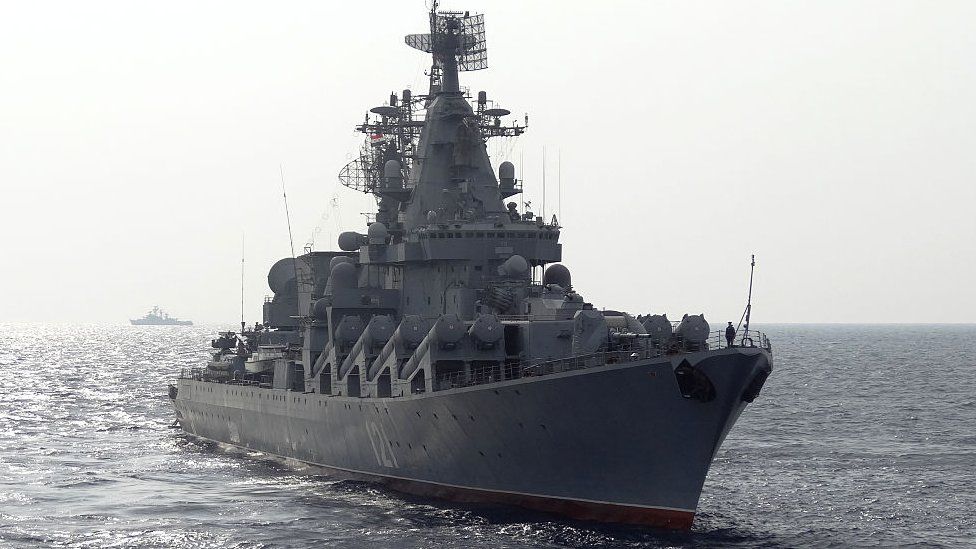 The Moskva patrolling the Mediterranean Sea off the coast of Syria
The US provided intelligence that helped Ukraine sink the Moskva, Russia's flagship Black Sea missile cruiser, several US media report.
Unnamed officials said Ukraine had asked the US about a ship sailing to the south of Odesa.
The US said it was the Moskva and helped confirm its location. Ukraine then struck it with two missiles.
The Pentagon has not commented. But a spokesman said the US gave intelligence to help Ukraine defend itself.
The unnamed US officials quoted in media reports said they did not know that Ukraine would target the Moskva after helping determine its location.