US Supreme Court leak suggests abortion law repeal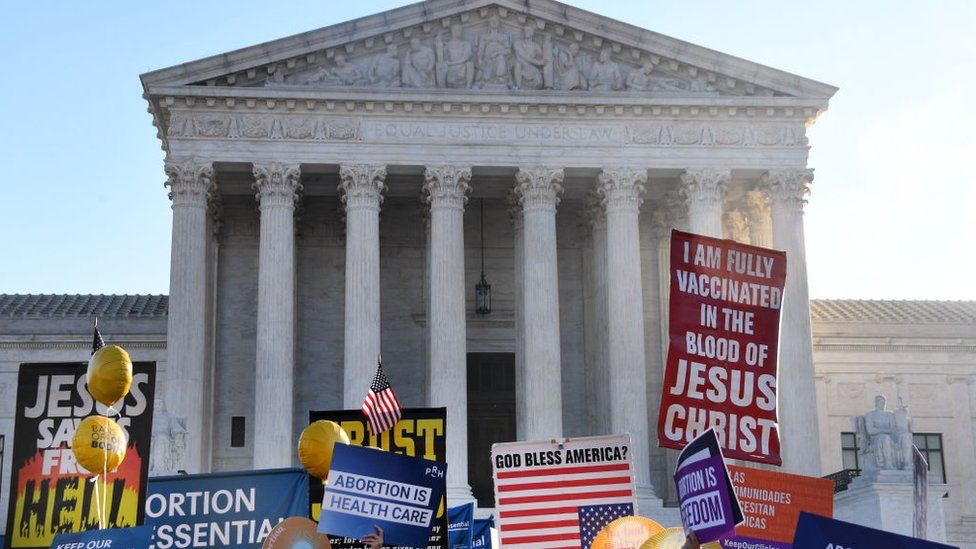 The US Supreme Court could be about to overturn the nationwide legal right to abortion, according to a leaked draft opinion that has stunned the country.
Politico reports that Justice Samuel Alito writes in the document that the landmark 1973 Roe v Wade decision is "egregiously wrong".
If verified, the leaking of the document would be unprecedented in the court's modern history.
The justices are expected to issue their ruling on the case by early July.