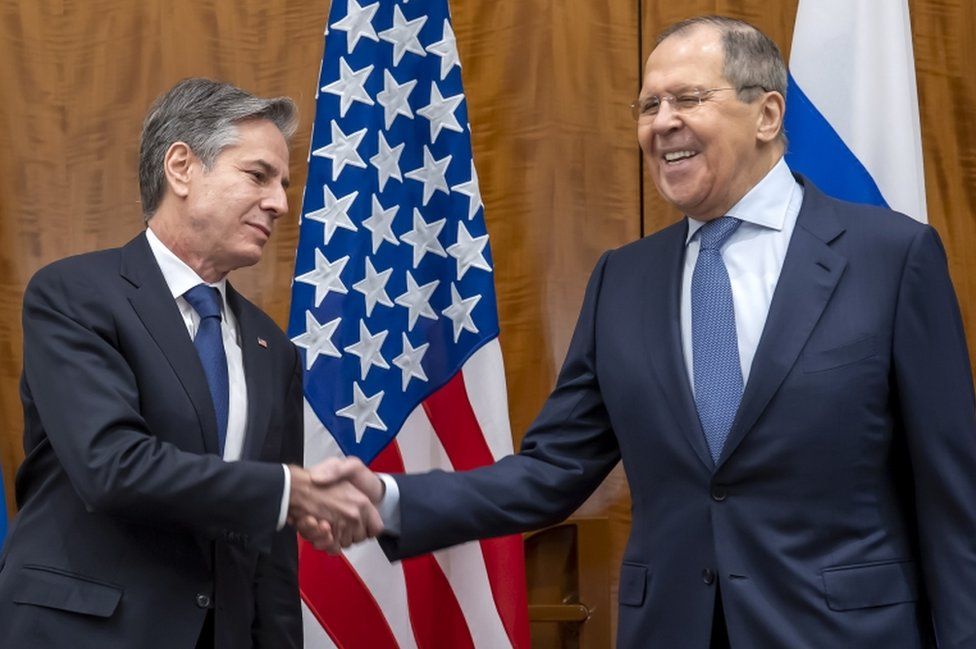 US Secretary of State Antony Blinken and Russian Foreign Minister Sergei Lavrov shook hands as talks proceeded at a hotel in Geneva
Russia's foreign minister and his US counterpart have held what they called "frank" talks to try to reduce the chance of a wider conflict in Ukraine.
Sergei Lavrov repeated denials that a huge Russian force assembled near Ukraine's borders would be used to invade Ukraine.
Antony Blinken said America would respond severely to any invasion.