Sunday, January 13, 2019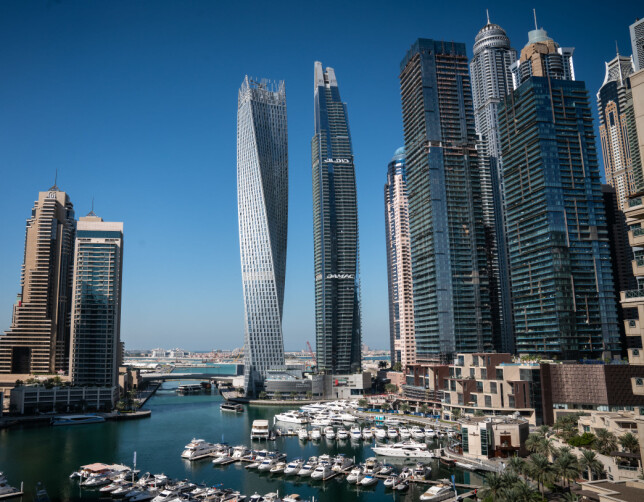 The Islamic emirate Dubai is a tax haven with extensive secrecy and few extradition agreements.
Now, a huge data leak shows how corrupt politicians, criminals, and smugglers from all over the world have placed huge amounts in Dubai's real estate market.
Dagbladet reveals how Norwegians have invested millions in hide for Norwegian tax authorities and make money from it.
Dubai is Las Vegas for adults in the Middle East. Wonderful restaurants, great food and wine and nightclubs, tells an elated Norwegian in the 60's, who has owned an exclusive apartment right on the beaches for several years.
– But I wonder one thing: How did you find me?
Indoor resorts, diamond and gold trading, 10,000 crowns, and 24 carat gold ice cream balls attract people from all over the world.
"You can pay in cash when you buy property in Dubai."
People from all over the world with money flocked to the tax haven in the desert, offering luxury properties at a low price. An investment of 2.5 million also ensures a residence permit for both the buyer and the family.
Dubai was also known to guest workers on slave contracts and underpaid maidens without rights. Investors with spreadsheets or black money faced few obstacles. House prices were quadrupled in a few years and who owns a home in Dubai is strictly kept secret by the state.
The Emirates have no extradition agreements with Norway, other European countries or the United States. Dubai is a well-known haunt for those who need protection from police, tax collectors or creditors in their home country.
Now a large database of information on 129,000 buyers, sellers and owners of 54,000 addresses in Dubai has leaked out of the country. The analysis company C4ADS and the journalist organization OCCRP have sorted the information and found huge real estate investments from people associated with corruption, murder, smuggling, money laundering or embezzlement from a number of countries in the world.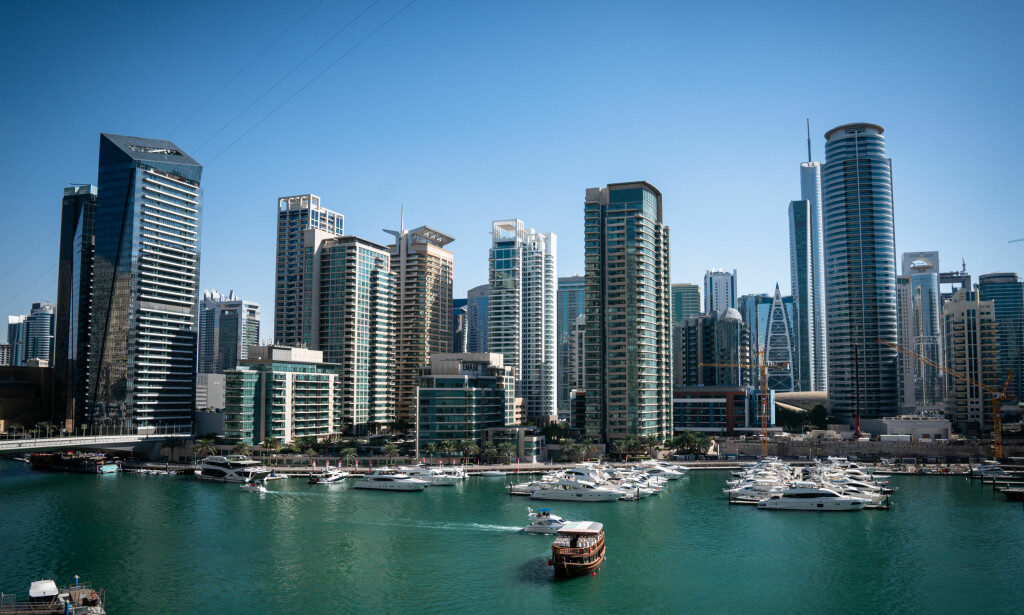 In the Dubai leak, Dagbladet has found about 80 properties associated with Norwegians, only in this one of the seven emirates.
Calculations show that half of the properties the newspaper Dagbladet found total are valued at over NOK 150 million. The other half have not obtained value calculations.
In the Dubai leak, around 30 Norwegian taxpayers are sorted by "Norwegian citizenship". But Dagbladet has also searched among 950,000 registrations of people with "unknown citizenship".
There were far more Norwegians here, which Dagbladet has identified by searching by name and Norwegian phone numbers, addresses and e-mail addresses. Not everyone has been able to make contact with. Some have rejected inquiries.
Exclusive Norwegian area
In the United Arab Emirates, torture of prisoners is widespread, according to Amnesty International. The law discriminates against gays and women, who have been arrested for having sex outside of marriage because the police report rape.
About half of the Norwegians Dagbladet have found in the leak, are registered with apartments in newly built Dubai Marina. Sunset over the Arabian Gulf, exclusive restaurants, gorgeous clubs and fashion shops lure people to the artificial island.
Car wash investors
Among the Norwegian e-mail addresses in the leak is "contact@ensjobilpleie.no". Next to it stands the name "Arshad Akhtar" and two apartments in the apartment blocks Lago Vista and Lakeside.
Several of the companies in which the 43-year-old was the general manager, owner or chairman of the board, went bankrupt or has been forced to retire after several years of serious auditor notes, shows information from the Brønnøysund Register Center. Among the remarks are illegal lending to shareholders, lack of tax deduction, breach of the Accounting Act, lost share capital, late accounts and lack of reconciliation of cash holdings against accounts
Several people have been contacted by Dagbladet, and it is quite clear that there are embezzlement of tax in the multi-million class.