Crime among children
Thursday 28 June 2018
He wants more custody and adjust the power of attorney to the Child Welfare.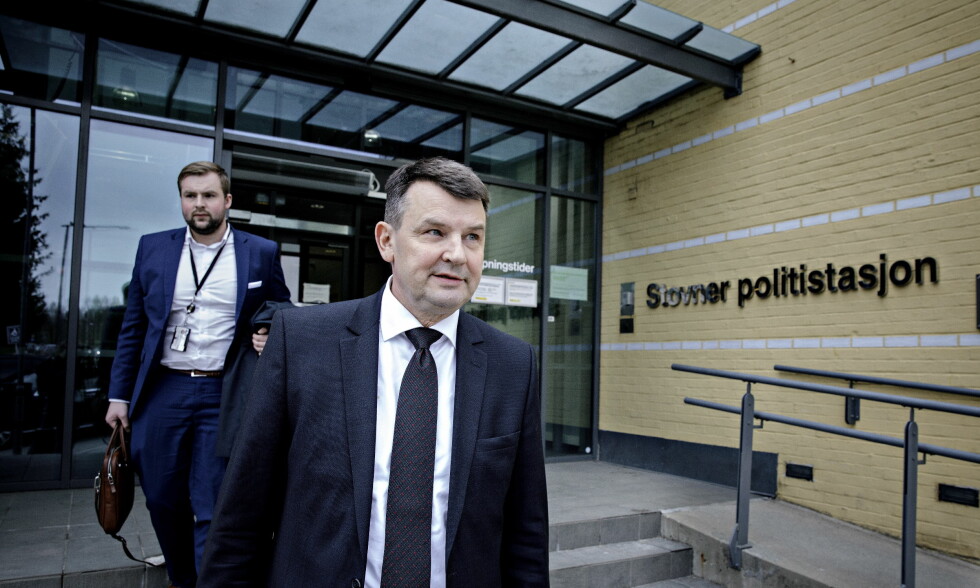 – Oslo's streets are not safe
Tor Mikkel Wara will expand the authority of the Child Welfare to curb crime among children. Children under 15 years commit very serious offenses in Oslo city center.
Justice Minister Tor Mikkel Wara (Frp) is upset by the numbers of crimes among some children Dagbladet presents to him.
– This is a very desperate reading. I understand people are getting pissed, he says.
Containment
Criminal age in Norway is 15 years and Wara says it is not appropriate to lower this per today. Thus, there is little he, as a minister of justice, can do. Responsibility lies with the Child Welfare, according to Wara. It is the Children's Act, not the Penal Code, which is the relevant legislation in these cases.
The Frp is nevertheless doing everything in its power to assist.
"What we as politicians can do is to ensure that the Child Welfare has all the legal measures and means they need," Wara said.
The Minister of Justice specifically mentions two instruments that he wants to ensure that the child welfare has: custody and the opportunity to act without the consent of parents. According to Wara, it is obvious that society must be sheltered from children who commit many and serious offenses.
– Whether it's a custody or a shipment out of the city; These children must be taken out of Oslo. If today's legislation is preventing it, we should change the law. Obviously there are childcare reviews here, and they do not know me, but I think the goal is to get these criminal children out of circulation in Oslo.
"Oslo is not safe
Because young people under the age of 15 can not be punished, relationship building and involvement of parents are some of the measures taken by the police. The Justice Minister is aware that this is not always enough.
– Are Oslo's streets safe today? Wara?
"No, obviously not," said the Minister of Justice.
Last Friday, Wara had met Child and Equality Minister Linda Hofstad Helleland (H) and the police at Stovner, a district in Oslo. The state councils were then informed about challenges related to young people and young people recruited to crime in Oslo.
– Out of Oslo
The state councils and the police also discussed preventive measures for children, young people and families.
"Custody is a drastic tool, and you are talking about children here?
– Yes, and therefore, it is the child welfare service that will receive the legal measures and the means they need to take the children out of Oslo without the parents consent.
– But Child Welfare will act for the best of children?
"I think it's absolutely best for the kids to prevent a criminal runway. We may have to change the law so that the child welfare authority gets the powers they need, both to take custody and to take action without the consent of parents, Wara answers.
Oslo rector turns the alarm: – Ability not to help the families
Children who have already committed serious or repeated crime can now be forced to child welfare institutions. The child welfare service may also impose various forms of relief and control measures.
– A serious procedure
The child welfare service has told the newspaper Dagbladet that they find that even with placements away from the institution's environment for a year, the young people quickly return to the same gang when they return to Oslo.
"It is a serious effort to place a youth at the institution on duty, and it only happens in cases where it is absolutely necessary. Placement at an institution in the welfare office should not be based on society's need for protection, but according to the youth's need for treatment, says Eira Nybø, child welfare leader in Old Oslo, a district in Oslo with many criminals under 15.
Helleland promises more measures
The Minister for Children and Equality Linda Hofstad Helleland (H) also expressed concern about the development of young criminals. She has asked the directorate to make recommendations for measures or changes that may be relevant.
"The most important thing is good prevention. Therefore, we are soon setting up our own parental support strategy and will be able to provide child welfare better with early childhood and family help, "said Helleland to Dagbladet.
– Is increased use of child custody something you support, as Wara opens?
– The child welfare service will first and foremost provide the individual child with the necessary care and care. Custody is a criminal act and may be assessed by the Ministry of Justice. But we want to cooperate with the Ministry of Justice on good measures to prevent children from committing an offense, "says Helleland.