Trumps Twitter messages have changed in recent weeks
Monday, June 25, 2018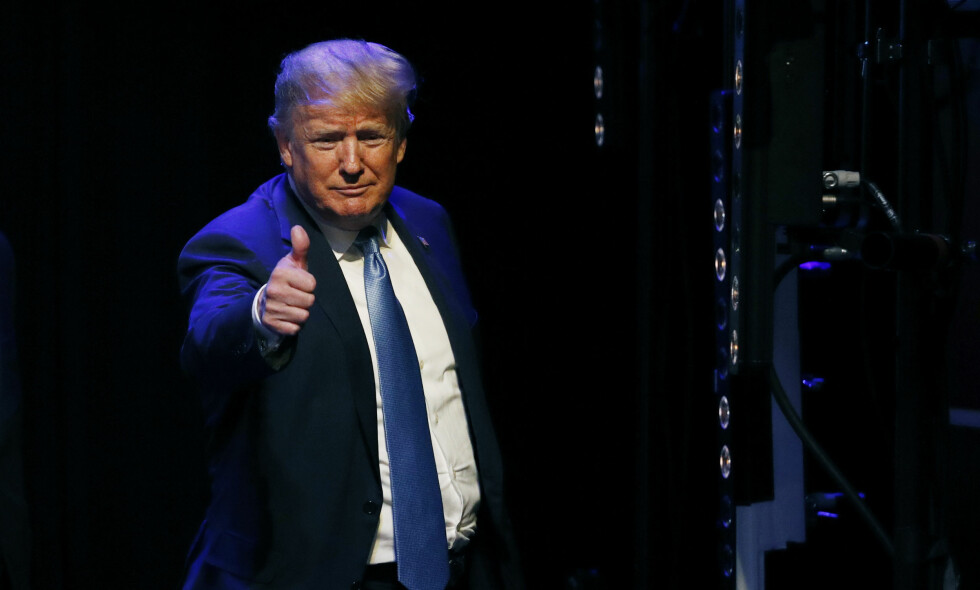 Donald Trump has twittered 257 times so far this month. The messages are getting more and more bizarre.
The fact that Donald Trump's messages on Twitter raise awareness are far from new. Ever since he was elected president, critics have targeted the smooth flow of outbreaks and controversial comments. But in recent times there has been a development, CNN writes.
The news channel claims that the activity on Trump's Twitter account has escalated and become more and more strange. The president has shown himself from his controversial page several times earlier, including threatening nuclear war against North Korea.
Political reporter in CNN, Chris Cillizza, has been following a lot on Trump. Now he has analyzed recent updates.
Strange times
The CNN reporter now claims that Trump not only tweets more than before, but also makes it bizarre times of the day. In addition, in his posts he focuses much on the ongoing investigation of himself and the election, led by Robert Mueller.
Of the 22 Twitter messages Trump posted on Sunday, eight of them investigated the investigation and how the FBI handled the Hillary Clinton investigation. Six of them were accusations against the democrats.
The Trump archive reveals
On the website "trump Twitter archive" you can see all the Twitter messages the president has posted since 2009. There are also statistics about how many messages are posted and what they are about.
According to the website, the president tweeted 140 times in May last year. The same month in 2018, he twisted 237 times. So far in June, the president has tweeted 257 messages.
Sindre Beyer, adviser to Try Advertising Agency and former information director for the Labor Party, told Dagbladet that the president's way of communicating breaks with most other politicians.
"He is confrontational and it is unfamiliar with people who have as much authority as the Trump has and who goes to personal attacks like he does. Not only was there a heated election campaign on the Twitter front, but it also continued after he entered the office; It's a bit scary. The world does not need a higher conflict level, but it contributes to Trump, says Beyer.
– A whole new communication
The counselor thinks Trump deliberately tries to weaken the media and undermine their credibility – which, according to Beyer, he partly succeeds in. It is also former state secretary of Erna Solberg, now consultant at First House, Sigbjørn Aanes, agreed to.
"What we see is a brand new communication from a US leader. There are strong words and little nuances that he brings. Many are scared of the way he is on, and the tone he has, says Aanes.
Success despite criticism
Despite being both criticized and controversial, he believes Trump has succeeded in helping to manage the agenda as he wants, because many run after when he pronounces.
"But I would like to say that he gets less impact politically. He is not keen to build alliances, thus gaining more resistance and less support while weakening his own impetus in political cooperation, says the consultant, who believes everyone today must master social media.
"But the challenge when it comes to Trump is how he communicates and rhetoric," said Aanes.