Kai-Wiggo has neither a passport nor a driver's license. Now he does not know if he is allowed to move to a residential home
Sunday, June 24, 2018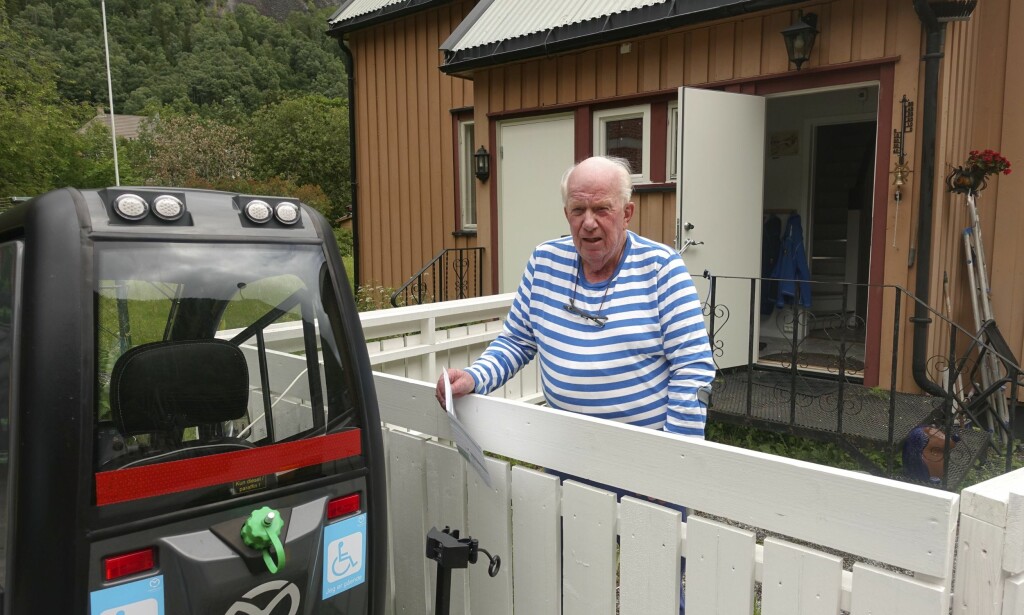 The retired Kai-Wiggo Elnes (75) from Rjukan looked forward. He had been given a sheltered care home he would move in just three kilometers from the house where he now lives in the small town.
It turned out to be easier said than done, writes Rjukan Arbeiderblad.
"Before we just went up to the Population Register and said we should move. It was done in five minutes. Today it is much more difficult, says Elnes to Dagbladet.
– What do I do now?
The 75-year-old, who did not have a computer, went to the service center in the municipality where he received the telephone number of the Tax Administration. They sent him a migration form to fill in.
"When I turned the form, it says I have to attach a valid ID. Driver's license and passport I do not have and the bank card was not approved.
On the form it is black on white that he must have an ID with a picture.
He traveled to the police house, but nobody could help him. The pass machine was sent to Notodden, an hour's drive away. Kai Wiggo usually runs around in a small handicap car, not the fastest wayfarer.
"Then I say to myself," What am I doing now? "I tried to call Notodden to get a pass, but it was difficult to get through. It's queue just to get hold of them.
– It's getting stupid
"If I had to go to Notodden, my uncle would have been there to prove that I am myself, because I do not have a photo ID. It's getting too stupid for me. It is bureaucracy at its worst. I was so annoyed. That's why I went to the local newspaper with the case, "he told Dagbladet.
As it seems now, it helped the retiree to go to the newspaper. The day after the matter was out, parliamentary politician Bård Hoksrud (Frp) engaged.
– And he's just going to move here on Rjukan? No, this is too stifbenint, Hoksrud said to Rjukan Arbeiderblad, declaring that he should take the matter further.
Hope for solution
Hoksrud therefore quickly contacted the Ministry of Finance.
"It's an important issue. There are many older people who are keen to do things right, he says to Dagbladet.
It also believes Elne himself.
"The worst thing is that it's not just me. I have talked to people on the city and many have been in the same situation, "said the 75-year-old.
Eight days after moving to the care home, he must have submitted a migration report form.
"I am moving now and will be in place by 1 July in the care home. Now I'm just going to submit a form and hope that's going well, he says.
– Refugee in their own country
After Hoksrud was in contact with the Ministry of Finance, they found a possible solution to the problem. He may use a bank card as a valid ID – if he removes the sensitive information.
"What must come from is picture and social security number," says Hoksrud to Dagbladet.
The 75 year old appreciates Hoksrud's commitment, but says he has no picture on the bank card. Elnes is fed up with the fact that technology manages almost everything in today's society.
– Everything was easier without data. The worst thing is that the population register must be sent to you in Tønsberg. You could take care of Rjukan before. Now you have to go to Notodden. Those who work must take a full day off. I do not have a car or certificate, so depend on people to drive me. Money also costs it. Petrol and diesel are expensive.
"To say that, I'm a refugee in my own country," he says.