Friday, June 22, 2018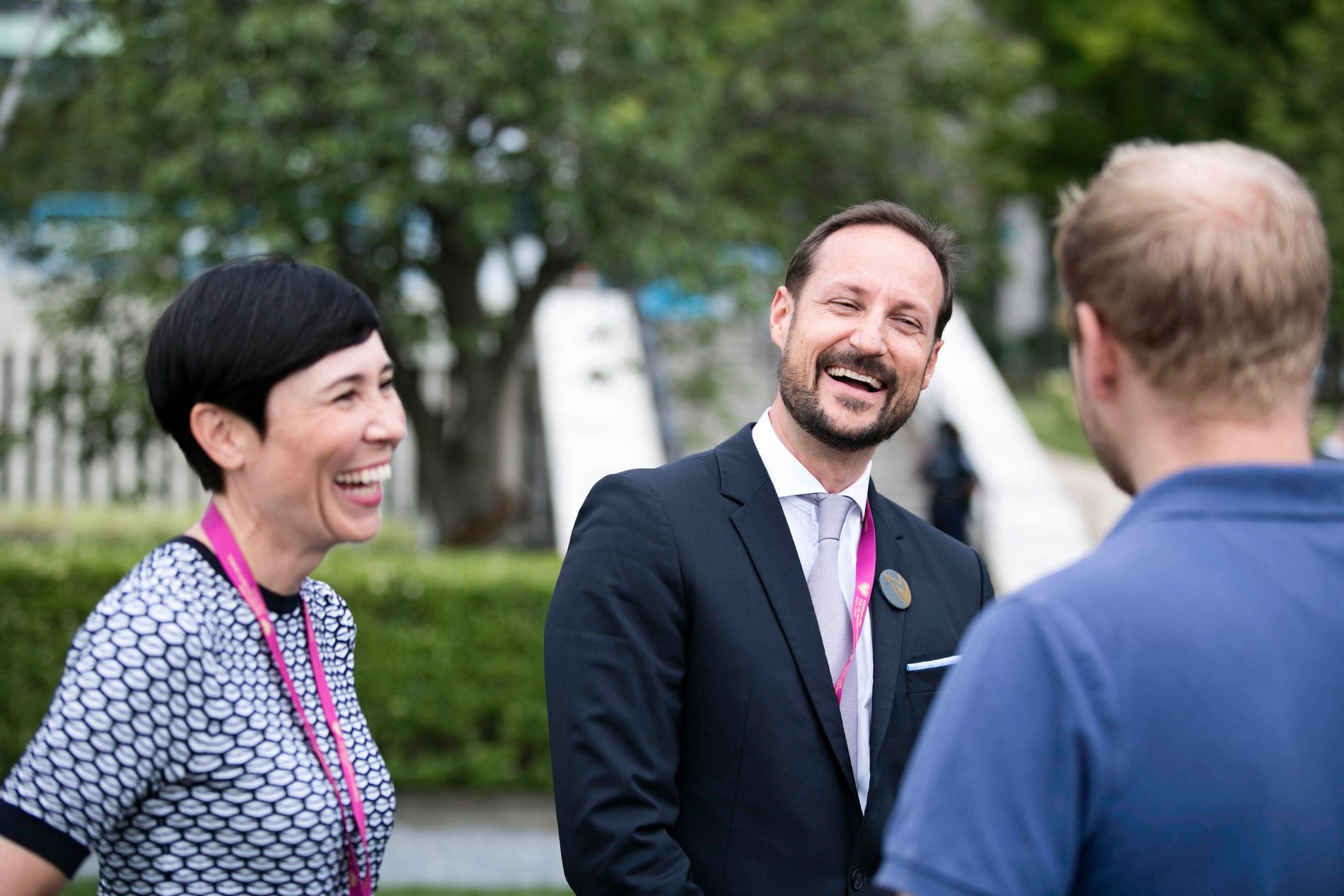 NEW YORK, Norway wants a place in the UN's best company. Therefore, the Foreign Minister has taken the Crown Prince to New York.
"It's good for me to contribute to this campaign. I have worked as a goodwill ambassador for the UN Development Program for 14 years, and seen how the UN works at country level, and see what good work is being done to get things like better education, better health and fight poverty, Crown Prince Haakon says the newspaper VG in the rose garden outside the United Nations building in Manhattan.
He has left the trip with Foreign Minister Ine Eriksen Søreide.
Friday night US time holds Norway launch party at the UN headquarters for its candidacy as a member of the UN Security Council from 2021 to 2022. A party crown prince Haakon must shed light on.
Long election campaign
Norway competes against Ireland and Canada for one of two vacant seats. The election campaign is ongoing until all UN member states vote for the candidates in 2020. The Foreign Minister believes it is important for Norway to have a place in the good company in order to continue our work in fields such as peace and reconciliation and the Norwegian Sea Initiative.
However, she does not dare to guarantee that the campaign will be a success.
"We have formidable resistance in Canada and Ireland, and we are also thinking about some questions, but for 70 years we have been a clear political and economic supporter for the UN. That we have been for a rule-based world order, for development and for humanitarian assistance, is important for our candidacy. We have a long peace and reconciliation work that many have noted, "says Eriksen Søreide, who also believes Norway's support for a reform of the UN will count positively.
The Crown Prince points out that the things Norway is concerned with internationally, such as poverty alleviation and education, is entirely in line with what the UN is concerned about.
"It is professionally anchored and very credible. Now the government has also launched a lot of sea, he points out, adding that he believes Norway's opportunities to be chosen are good.
In order to achieve this, Norway must endorse the 193 member states. Small and large countries count equally. Eriksen Søreide draws up countries in Africa and small island states when VG asks who must be convinced that Norway will have enough votes.
"We have generally had a long-term commitment to African countries. It's natural because we have a strong partnership with many countries there. But we also work with small island countries, which are important in view of our seas. In addition to European countries and, in general, those countries where we think our agenda is important.
"Some criticisms of the UN Security Council assume that the five permanent members with veto rights have too much power and that it often becomes a kind of" council "that can not be accomplished because these countries often disagree. What do you think about it?
"It is a real issue today that the Security Council is very polarized. It is difficult to get unified solutions with consensus, but what we have seen in recent years is that not only the five permanent members decide. We are increasingly seeing that it is possible to engage the non-permanent members, "said the Foreign Minister.